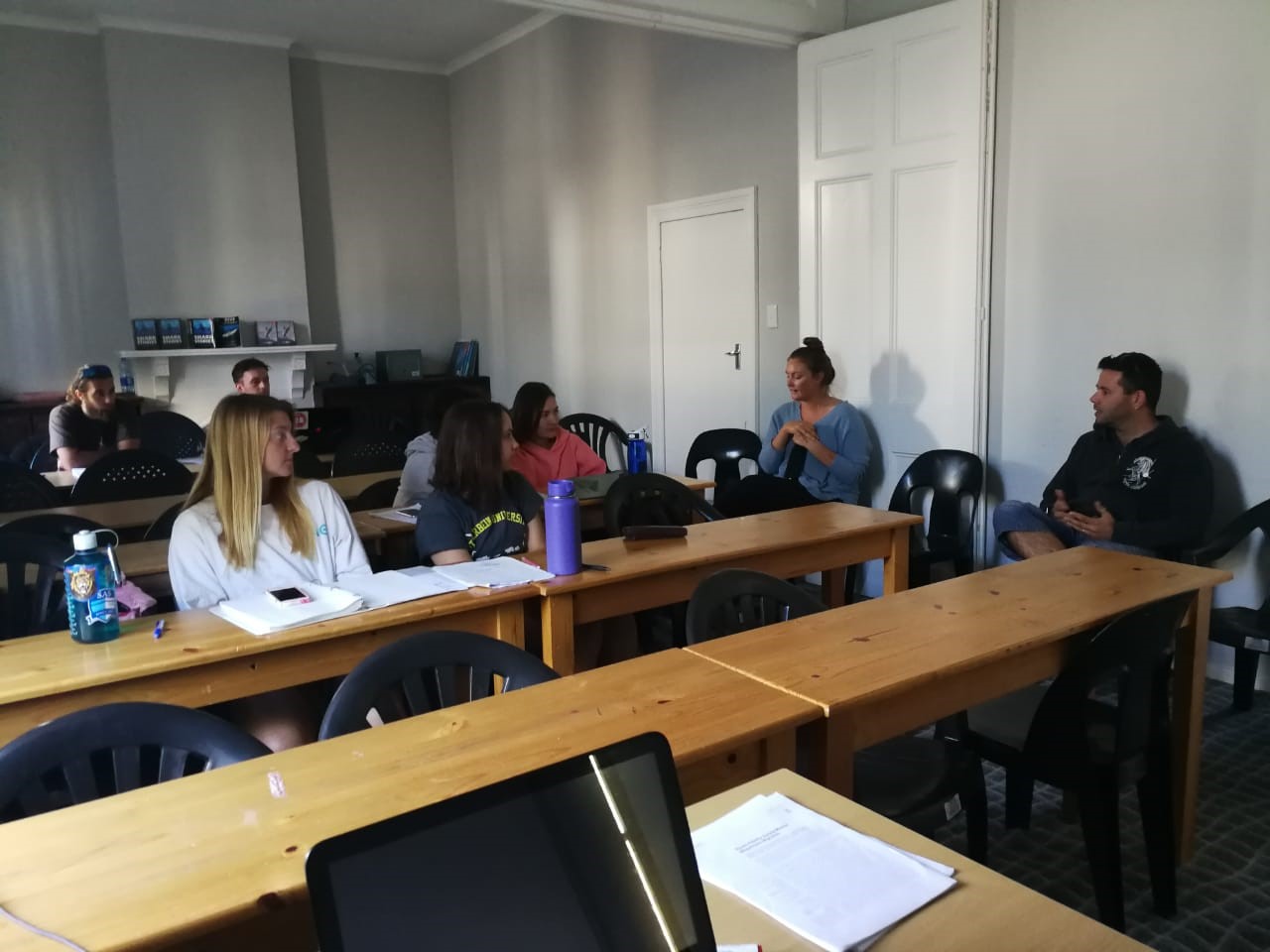 OpenROV Blog Post 1: Intro to the Project and Brainstorming Session
Posted by Sasha Dines on May 18, 2018
Welcome to our OpenROV Trident blog series! We are a group of scientists and interns based at Oceans Research in a little coastal town in South Africa. This whole project started with our very own Tomasz Pedlow seeing a cool idea on Kickstarter and believing in the project. Since then he was lucky enough to be one of the first people in the world to receive an OpenROV Trident, their first underwater drone product. Tom interned with Oceans Research in 2017 and is back with us as one of our staff members this Winter 2018. With him came his Trident…
Author: Sasha Dines (Head Field Specialist, Oceans Research)
Tom showed us the ROV and described how he wanted to develop a project at Oceans Research with it. We are lucky enough here in the bay to have everything, from limpets to catsharks and whales to Great White Sharks. However for Tom's poor little ROV we decided to start off by sticking to the reefs. Our aim is to explore the uses a product like this has and its potential for use within marine science. Our first project is going to compare the effectiveness of an ROV to current techniques we use such as BRUVs (baited remote underwater videos) and snorkeling surveys in monitoring fish assemblages.
The plan for after this project is that we can move onto other species, other habitats and other project designs to fully explore the wide scope of the OpenROV Trident – maybe one day safely filming a white shark remotely. We never know what we'll see on the reefs so maybe that day will come sooner than we think.
But for now I'll leave you with a picture from our first brainstorming session, where we all met to discuss project ideas, opportunities and outreach avenues. In the brainstorm were Enrico Gennari, Director of Research; Sasha, Tom and Mitch, Field specialists; Esther, social media manager; and Quentin, Karagen, Kaitlin and Sydney, our May interns.
We will be blogging about our adventures (and misadventures) through:
OpenExplorer www.openexplorer.nationalgeographic.com/home
Oceans Research blog www.oceans-research.com/south-africa/news/
Tom's personal Blog www.oceanmindeddotblog.wordpress.com
We'll be posting every week and every post will be written by a different member of our team. We hope you're excited because we certainly are!