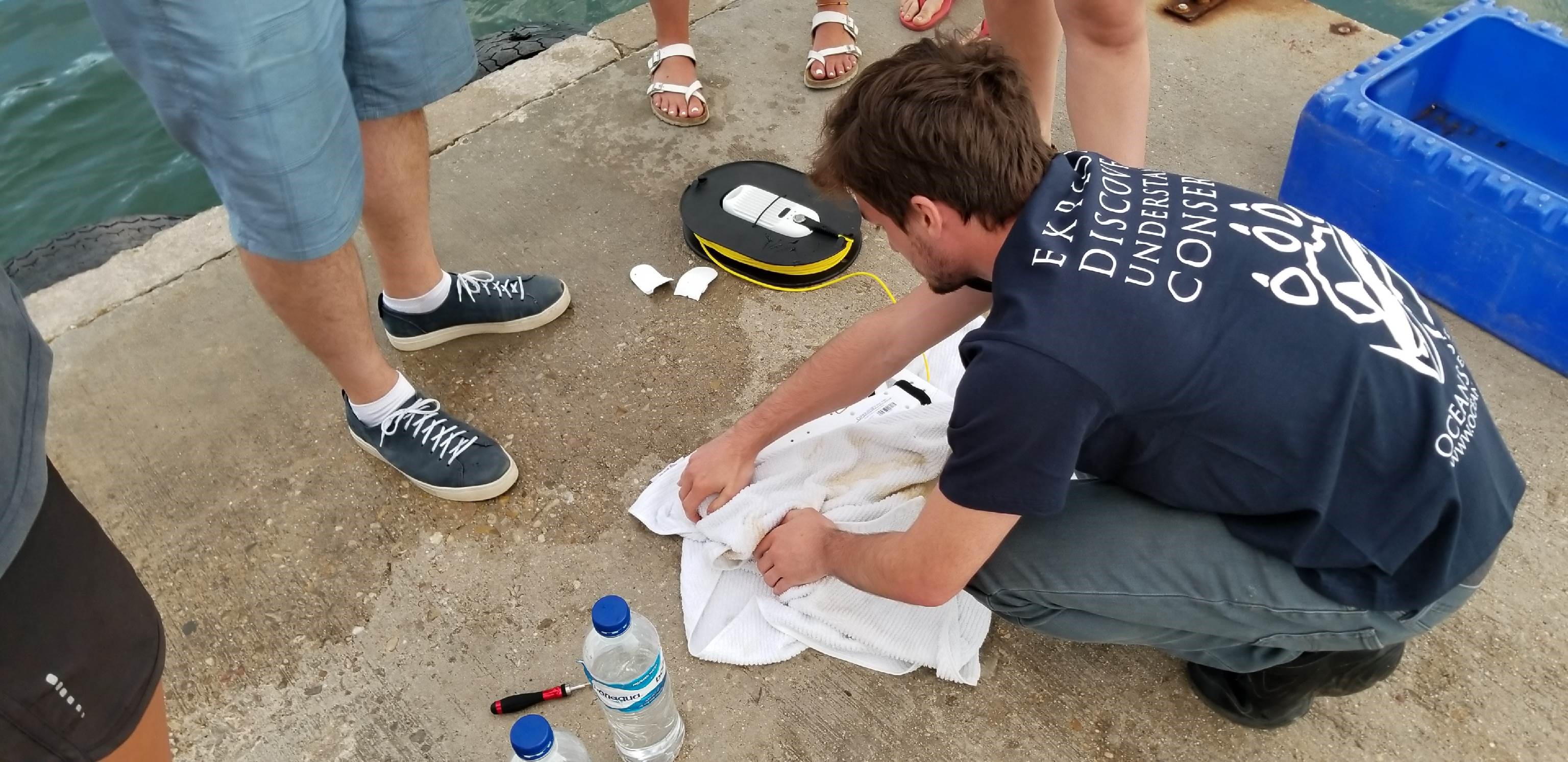 OpenROV Blog Post 4: First Training Day for the Interns
Posted by May interns on May 28, 2018
Our May interns take a turn at writing a blog about their experiences training to use the OpenROV, utilising their learnings from the communicating science course.
Authors: May Interns (Quentin, Sydney, Karagan, and Kaitlin)
The Oceans Research team went to a small pier down by the slipway to begin laying the foundations for our future OpenROV project. We tried to see how easy it was for Tom to teach us interns how to use the ROV. With Tom's Open ROV Trident, we each took a turn practicing driving the ROV along an imaginary transect line. Karagan and Quentin were very successful first time drivers, whereas Kaitlin and Sydney found trouble in maintaining a level path and we all realised how difficult it will be to drive the ROV, even in a straight transect path! Looking into the future, we are all excited to begin our reef survey project and to have fun using the ROV.