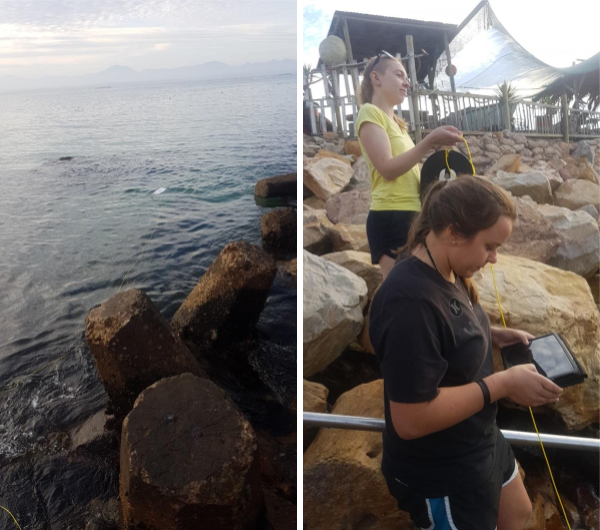 OpenROV Blog Post 8: The Challenges of Learning how to Pilot
Posted by Jessica and Brice on July 12, 2018
Interns Jessica and Brice pilot the ROV for the first time at the Dollose Reef, our favourite testing ground.
Descending from the surface of the water was difficult at first because we had to master manipulating the ROV past the surge, and safely away from the rocks. During each transect, there were two roles: one piloted the ROV while the second intern managed the ROV's tether to keep it from getting tangled in the water.
I [Brice] had a challenging time in the beginning learning how to navigate the ROV; however, once I had some time to practice I was able to successfully record and complete an entire transect! I saw a school of fish and some other marine life tucked away in the rocks. It was a great first time experience.
I [Jessica] had trouble with the sensitivities for the controls on the tablet. The ROV was challenging to navigate through the rocky underwater environment.
We both look forward to continue using this new piece of technology for furthering scientific exploration!
Brice and Jessica