Inside Nature's Giants
2010, Channel 4, Documentary
Enrico Gennari joins Channel 4 to explore the internal workings of the Great White Shark.
The award-winning series that gets under the skin of the largest animals on the planet. Most wildlife documentaries show how animals behave, but by exploring their anatomy, Inside Nature's Giants reveals how these creatures really work.
Official web site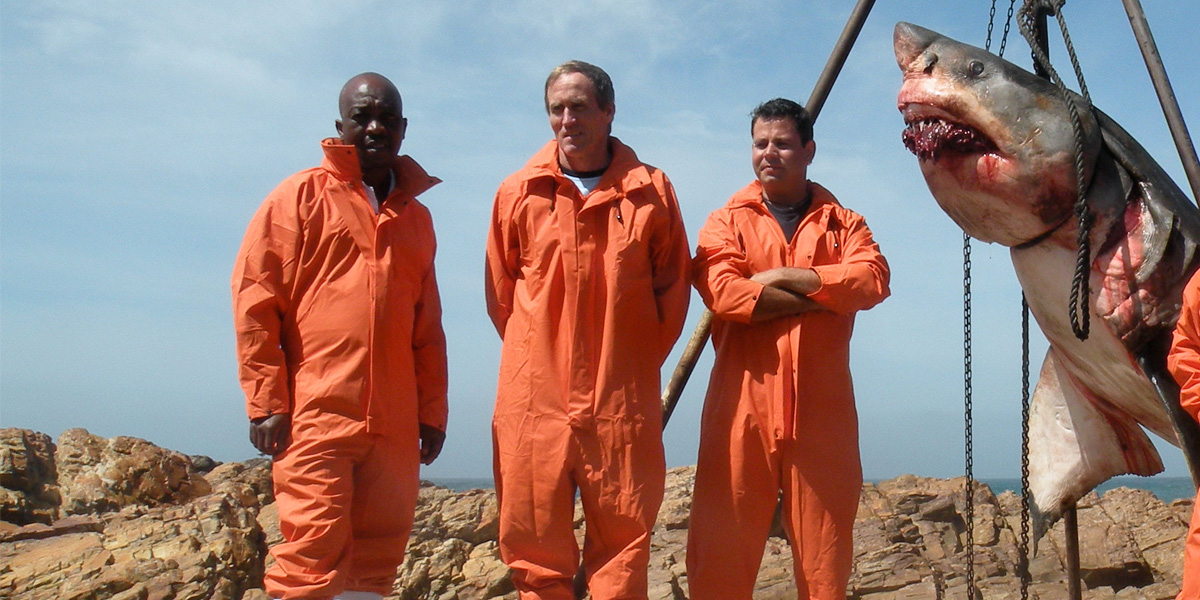 Shark Wranglers
2012, History Channel, TV Series
Shark Men boldly unmasks the mysteries of the world's largest predatory fish as it chronicles a team of expert anglers led by Chris Fischer.
Hollywood has typecast the great white shark as a ferocious predator intent on finding yet another swimmer to feast on, yet this apex predator has no taste for human flesh. The stereotype inflates the bounty for their teeth, jaws and fins, yet despite years of research, the great white remains one of the most vulnerable and elusive creatures of the deep.
Official web site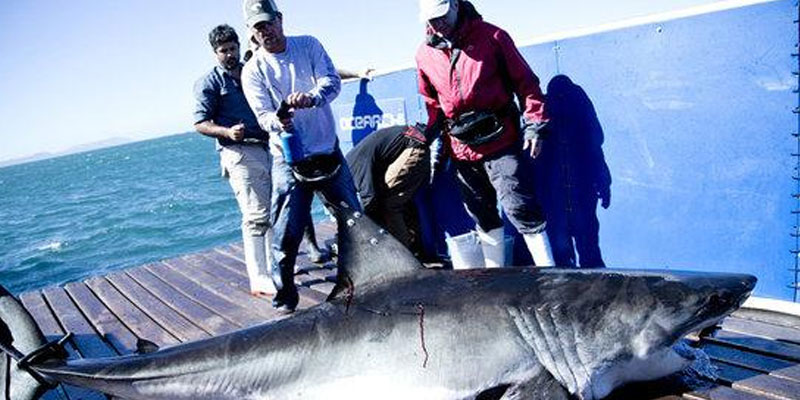 Sharkville
2008, National Geographic, Documentary
Uncovering never before documentated Great White Shark behaviour.
Scientist Ryan Johnson set out on a six-year study to reveal a little more of the Great White's secretive life His study base is Mossel Bay, a fishing and tourist town on the southern coast of Africa.
This is where he begins to unlock the secrets of these sharks. Ryan found that they hunt, live, rest and grow up in this bay. He found one of the largest resident populations of great white sharks in the world. But that's not all, Ryan's most intriguing finding is that these sharks hunt seals at night!
Official web site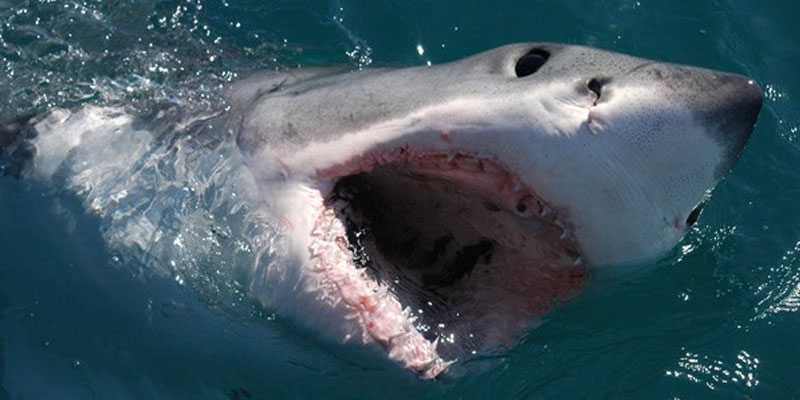 Oceans Research in the media
Since 2000, Oceans Research scientists have had their research featured extensively in numerous media forums including internet articles, television, magazines and newspapers. Below is a list of some of our highlights.